Australian Consulate-General in Bali on Twitter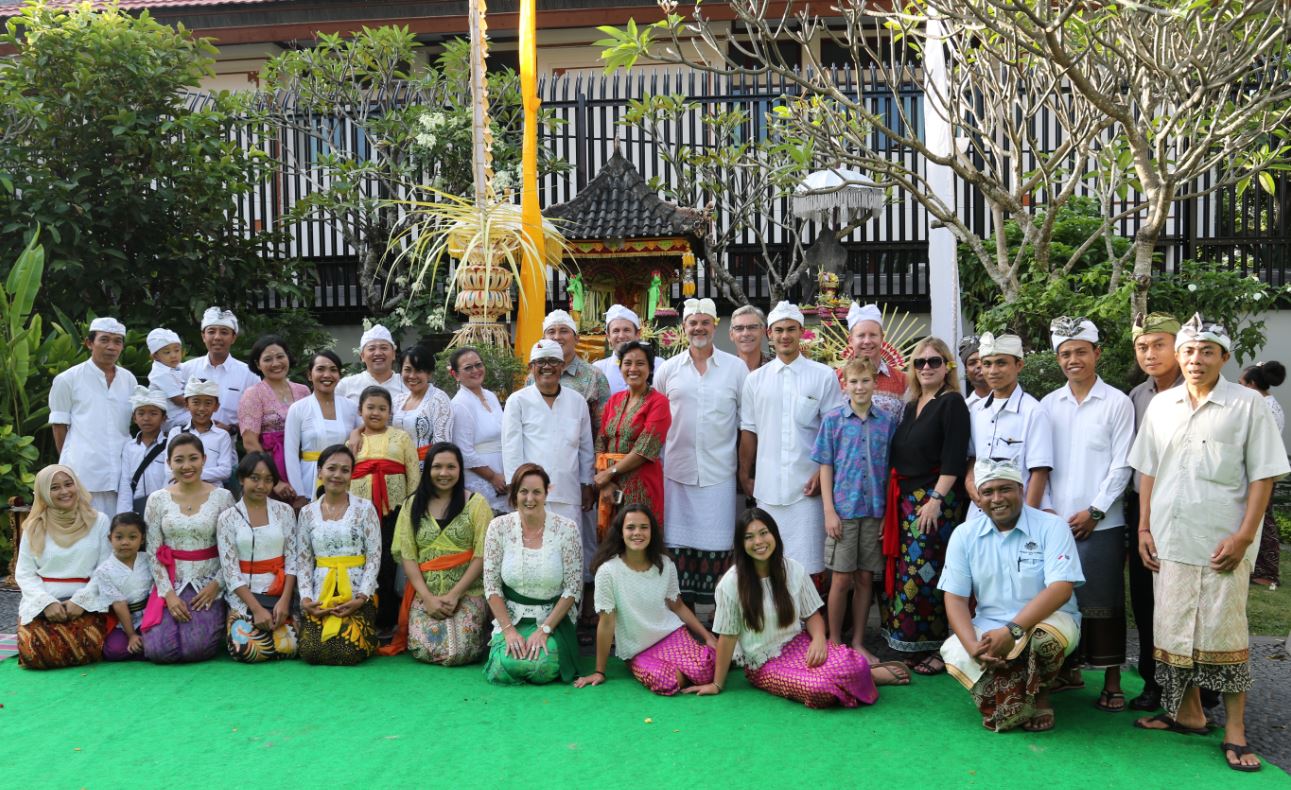 Australian Consulate-General in Bali - Odalan Ceremony 2017.
Message from the Consul-General in Bali
Welcome to the website of the Australian Consulate-General in Bali. This website outlines important information for Australians travelling to or living in Bali and West Nusa Tenggara (NTB), including how to contact the Consulate-General and the range of consular and passport services available. We also provide a limited range of consular services to Canadian citizens. Information on Australian visas and citizenship is also available on this website.

I urge all Australians planning to travel to Bali or NTB, as well as all resident Australians, to:

Check the smartraveller.gov.au website for the latest travel advice on Indonesia, including general advice on security and health matters. You can also subscribe to automatically receive email updates whenever the travel advisory is changed.

Register on-line so that in the event of an emergency, such as a natural disaster or a family emergency, we can contact you.

Ensure that each person travelling in your party (including children) is covered by adequate travel insurance. While Bali and NTB offer a great array of experiences and activities, it is important that your travel insurance covers everything you could potentially engage in.

Carefully read the advice under Services for Australians and ensure that people travelling in your party are aware of the potential problems that may be encountered.
Consul-General
Anniversary of the 2002 and 2005 Bali Bombings
We will honour the anniversary of the 2002 and 2005 Bali bombings in 2017 by opening the Memorial Garden at the Australian Consulate-General in Bali on 1 and 12 October for private reflection and remembrance. The Consulate‑General's address is Jalan Tantular, No. 32, Renon, Denpasar, Bali, Indonesia.
The Consulate-General's website (www.bali.indonesia.embassy.gov.au) will be updated closer to the date to provide further information on the arrangements. It will also provide information, to the extent it is available, on memorial events planned by other organisations and local community groups in Bali. The Consulate‑General can be contacted by email at bali.congen@dfat.gov.au.
The tragic event in Bali had a profound effect on Australia as a nation and also on all those within the government who responded at the time. We will always remember those who suffered and our thoughts are with you and your family at this difficult time.
Direct Aid Program for 2017 – 2018
The Direct Aid Program is a flexible small grants scheme funded by the Australian Government and administered by the Australian Consulate-General in Bali. The Consulate-General is pleased to invite interested non-government organisations (NGOs), Yayasans and community groups to submit proposals that support sustainable community development in Bali and West Nusa Tenggara (NTB). You can submit your application for funding under the Direct Aid Program 2017 – 2018 starting from 8 July until 31 August 2017.
All applications will be considered. As in the past, we will look to continue to support women and girls' empowerment, child and youth and other disadvantaged groups, including those with disabilities. This year, we also have an interest in projects that address environmental and sustainable tourism, especially at the village level.
DAP projects should be aimed primarily at achieving practical and tangible outcomes, and should be self-sustainable beyond the term of the grant. Below are links to some of the projects we have approved in the past.
http://www.yrsbali.org/what-we-do/
http://www.balichildrenfoundation.org/Programs/Overview
For 2017-2018 we have two applications forms, one in English and the other one in Bahasa Indonesia and you may complete either one of them.
Inquiries on our Direct Aid Program can be forwarded to DAP.bali@dfat.gov.au
After hours emergency contact
FOR EMERGENCIES ONLY, Australian and Canadian citizens requiring urgent assistance outside normal Consulate-General office hours, including weekends and public holidays:
Call (+62 361) 2000 100. Follow the instructions (press 4, wait for the information recording to begin and then press 6), this will connect you to the 24 hour Consular Emergency Centre in Canberra.

Alternatively, call the Consular Emergency Centre in Canberra directly on (+61 2) 6261 3305.

Non urgent enquiries can be made by email to bali.congen@dfat.gov.au